Hop On The BUS!
Read what these excellent educators are saying about "Brown's Music Bus" assembly program:
"Brown's Music Bus was the perfect fun, energetic experience our school was looking for! Students in Grades K-5 were dancing, singing, and learning about music through the decades. Music is instrumental to student growth and success, and Brown's Music Bus is the perfect experience to help facilitate that growth in all ages!" - Patrick Fuller, Union Center Elementary Principal
"Brown's Music Bus brought our school to their feet with excitement and dancing! They made the music through the decades relatable and fun for everyone in the room. This is the perfect way to learn about history and music. Can't wait to see them come back to our school!" - Darlene Alonzo, Union Center Elementary Music Teacher
"This program is sure to get your toes tapping and your fingers snapping! Brown's Music Bus performed two assemblies at our school, one during the day for students and staff, and one in the evening for a Grandparents' Night event. The students learned fun facts and musical styles of the different decades. Grandparents said it brought back wonderful memories. It is my favorite school assembly! If you have funds available, this is where you should spend them!" - Deedee Logan, Principal - Bibich Elementary, Dyer
"The Brown's Music Bus performance was such an uplifting way to end our school year! Thanks again Jeff for coming out. The kids and teachers LOVED the performance!" - Ashley Cotton, Principal - Beiriger Elementary, Griffith
"Brown's Music Bus is entertaining and fun for all ages! Students and staff clapped and sang along with this outstanding music performance. Brown's Music Bus is a real treat!" - Michelle Lavin, Principal - Watson Elementary, Schererville
"I have hosted Brown's Music Bus for many years, and never tire of this dynamic presentation. This is a great way to educate kids about the different time periods and genres of music. Staff and students both will be singing, clapping, swaying, and yes-maybe even dancing to the tunes! You are in for a treat if you book the Bus!" - Marsha Tappan, Principal - Marsh Elementary, Michigan City
"Brown's Music Bus put on a toe tapping, finger snapping, hand clapping, high energy performance that our students and staff thoroughly enjoyed! Columbia School loves Brown's Music Bus!" - Lynn M. Lange, Principal - Columbia Elementary, Hammond
"The students and staff look forward to having a musical journey with Brown's Music Bus that puts a smile on their face and an urge to sing and dance." - Nino Cammarata, Principal - Brummitt Elementary, Chesterton
"Brown's Music Bus is a real treat!" The show is very entertaining as well as educational. Our students love it!"
"Brown's Music Bus had us dancing in the aisles. Enjoyable music permeated the building and kept our feet tapping."
"Faculty and students agree that the show was excellent! A good time - fun!"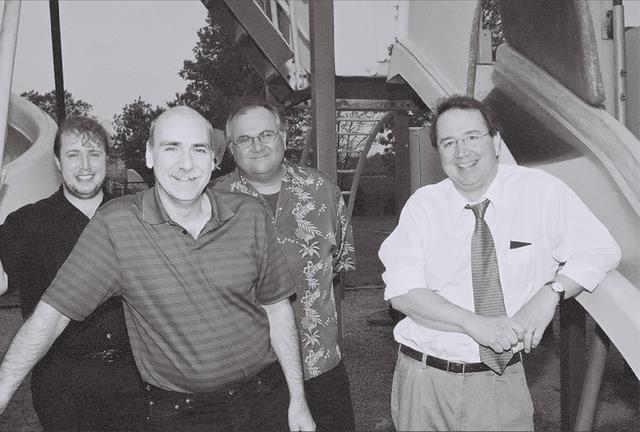 Brown's Music Bus Locations
Brown's Music Bus has performed at these schools:
Lake County Indiana
Crown Point, IN
Macarthur Elementary
Eisenhower Elementary
Lake Street Elementary
Timothy Ball Elementary
Winfield Elementary
St. Mary School
Griffith, IN
Ready Elementary
Wadsworth Elementary
Franklin Elementary
St. Mary School
Dyer, Schererville, IN
Watson Elementary
Bibich Elementary
Homan Elementary
Kahler Middle School
Kolling Elementary
Peifer Elementary
Protsman Elementary
Forest Ridge Academy
Gary, IN
Grissom Elementary
Hosford Park Elementary
Longfellow Elementary
Lake Station, IN
Hamilton Elementary
Polk Elementary
Central Elementary
Bailey Elementary
Merrillville, IN
Miller Elementary
Fieler Elementary
John Wood Elementary
Andrean High School
Hobart, IN
Evans Elementary
Meister Elementary
River Forest Elementary
George Earle Elementary
Hobart Middle School
Joan Martin Elementary
Liberty Elementary
Ridge View Elementary
Whiting, IN
East Chicago, IN
Lincoln Elementary
Harrison Elementary
Gosch Elementary
Field Elementary
Washington Elementary
McKinley Elementary
Hammond, IN
Lincoln Elementary
Franklin Elementary
Scott Middle School
Columbia Elementary
Kenwood Elementary
Lew Wallace Elementary
Maywood Elementary
Orchard Drive Elementary
Harding Elementary
Morton Elementary
Highland, IN
Johnston Elementary
Merkley Elementary
Munster, IN
Elliott Elementary
Eads Elementary
Frank Hammond Elementary
Wilbur Wright Middle School
Munster High School
Lowell, IN
Lake Prairie Elementary
Oak Hill Elementary
St. Edward School
Porter County Indiana
Chesterton, Porter, IN
Yost Elementary
Bailly Elementary
Jackson Elementary
Liberty Elementary
Liberty Intermediate
Westchester Intermediate
Portage, IN
Aylesworth Elementary
Central Elementary
Myers Elementary
Nativity of Our Savior School
Valparaiso, IN
Boone Grove Elementary
Porter Lakes Elementary
Union Center Elementary
Cooks Corner Elementary
Flint Lake Elementary
Northview Elementary
Thomas Jefferson Elementary
Thomas Jefferson Middle School
St. Paul School
Immanuel Lutheran Elementary
LaPorte County Indiana
LaPorte, IN
Crichfield Elementary
Hailmann Elementary
Hailmann Elementary
Handley Elementary
Kingsford Heights Elementary
Lincoln Elementary
Riley Elementary
Michigan City, IN
Barker Middle School
Coolspring Elementary
Edgewood Elementary
Marsh Elementary
Niemann Elementary
Pine Elementary
Springfield Elementary
Westville, IN
New Carlisle, IN
New Prairie Jr. High School
Olive Township Elementary
Prairie View Elementary